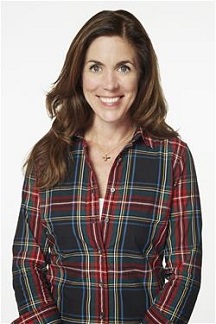 Sarah Richardson
Sarah Richardson is an award-winning designer and television personality, known around the world for dramatic transformations that turn ordinary spaces into magazine-worthy rooms with an incredible wow factor. Sarah is the host and co-producer of eight HGTV lifestyle series seen in over 100 countries where she shares her practical, endearing and inspiring approach to décor and design with viewers. Her shows include: Room Service, Sarah 101, Design Inc., Sarah's House, Sarah's Cottage, Real Potential, Sarah's Rental Cottage, and her newest show Sarah off the Grid which premiered on HGTV Canada in fall 2017 and has recently aired in Australia (Foxtel) and the United States (HGTV).

In addition to being a past contributor and columnist for The Globe and Mail and Chatelaine, Canada's most read women's magazine, Sarah was Home Design Director and décor columnist for Good Housekeeping Magazine.

Sarah has a growing line of signature products including bedding and home textiles, custom furniture, 2 fabric lines for Kravet Inc., and a new wallpaper collection for A-Street Prints by Brewster. She is also a bestselling author. "Sarah Style" and "At Home Sarah Style" published in 2014 and 2015 respectively by Simon & Schuster were both on The Globe and Mail bestseller list for over 4 months.

Most recently Sarah was at the top of House & Home Magazine's 30th Anniversary Issue's "Designer A-List" which she considers to be a true honor.

Sarah is regarded as a creative powerhouse in the design world and juggles the daily running of a high-demand design business, Sarah Richardson Design Inc. based in Toronto with clients throughout Canada, US and UK.

For more information, please visit www.sarahrichardsondesign.com.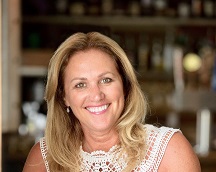 Mary Taggart
Mary Taggart is a lifestyle and décor expert who often shares her passion for living a stylish life within the Nation's Capital on CTV Ottawa Morning Live. As the editor in chief and publisher of Ottawa's leading lifestyle and décor publication, Ottawa At Home magazine, Mary inspires readers to lead stylish lives with a soulful approach. Her Capital Colours column speaks to the power of colour within décor.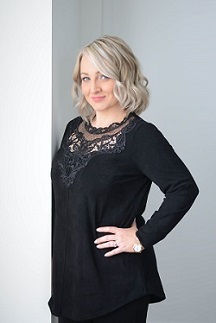 Leigh-Ann Allaire Perrault
As a DIY & design expert, Leigh-Ann Allaire Perrault has spent years crafting a unique philosophy for design that fuses ingenuity, whimsy, and quality workmanship – all on a "frugalista" budget. She believes that achieving great style and design isn't determined by how much money you spend, but rather how creative you can be with your budget. Amongst the many hats she wears, Leigh-Ann is a regular contributor on Cityline and a spokesperson for Rust-Oleum Canada. With a passion to educate and inspire, Leigh-Ann embraces every opportunity she gets to spark creativity and instill confidence in others who strive to "DO IT YOURSELF".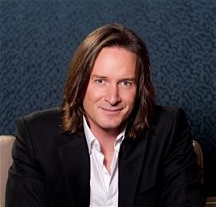 Andrew Downward
Andrew Downward played a leading role on the wildly successful HGTV/W Network and is now a popular columnist for Home and Design Magazines across Canada. Divine Design with Candice Olson is still seen in over 78 countries worldwide on HGTV in the US and W Network and OWN in Canada. Andrew's expertise and insights into paint, colour, and paint applications has awarded him international recognition in his field. In fact, Andrew's knowledge and experience on Divine Design has made him one of North America's most recognisable and trusted paint and colour experts.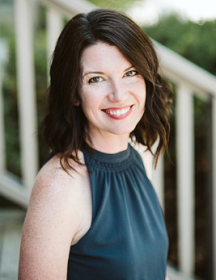 Mandy Eustace
With over 16 years of comprehensive experience in residential design and project management, Mandy passionately creates timeless spaces that are cherished by her clients and coveted by her guests.
Before relocating to Ottawa in 2013, Mandy worked as a designer for one of Toronto's most distinguished and recognized residential design firms, Gluckstein Design. Mandy honed her sense of style and impeccable attention to detail while working on high-end residential projects in Toronto's prestigious Rosedale and Forrest Hill neighborhoods.

From City condos to country estates and everything in between, many of Mandy's projects have been features in design publications including House and Home magazine and on national television morning shows including Citytv's Breakfast Television and Cityline.

Mandy can provide everything from simple design consultations, to full turn-key renovation projects, including conceptual design through the entire construction process, finishing with a fully decorated and furnished space where every detail is in place.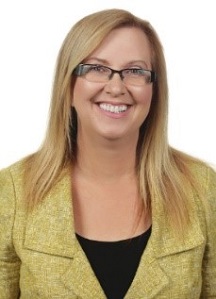 Sue Pitchforth
Sue Pitchforth of Décor Therapy Plus is an International Award-Winning Designer, and Readers' Choice Winner for eight years in a row! Sue is a TV personality and professional speaker. Her workshops and seminars are extremely popular. Currently, Sue's is changing the design industry with her newest program "Design From A Distance".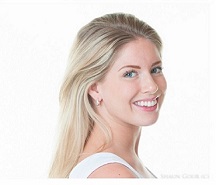 Emma Terrell
The Urban Botanist or Emma / @emmaterrra from Ottawa, Ontario, is a naturalist at heart with a passion for plant design. Emma's extensive biology background catalyzed her career and interest in botanics and ultimately led to the start-up of her business, The Urban Botanist. She believes in bringing the outdoors inside with self-sustaining ecosystems by building terrariums and other green home accents. The Urban Botanist encourages others to learn about our environment and the systematics of plants to ultimately inspire interest in the natural world around us. She also heavily believes in the power of plants, and the healing properties that come alongside gardening and working with horticulture in an urban setting. Expect to get a dose of plant therapy, as these concepts are promoted at all of her workshops. Discover your green thumb with The Urban Botanist!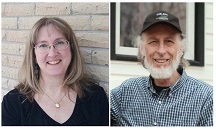 Anita Murray & Patrick Langston
Anita Murray & Patrick Langston are the founders of the website All Things Home, Ottawa's best source of in-depth, unbiased information on buying, personalizing and maintaining a home. Anita is a veteran journalist and the former Homes Editor at the Ottawa Citizen. Patrick is a long-time journalist who has written for many publications, including the Citizen and Ottawa Magazine. Both have covered the Ottawa housing industry for many years.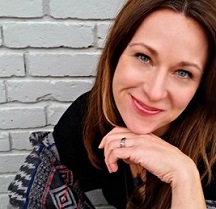 Katrina Barclay
Six years ago, Katrina Barclay brought Chalk Paint to Ottawa, and has since shown thousands how to refresh and revitalize their old, tired furniture. Owner of upcycled-furniture boutique and workshop, Malenka Originals, Katrina is the exclusive stockist for Chalk Paint™ decorative paint by Annie Sloan. She has traveled widely to learn painting techniques, including being taught directly by Annie Sloan at her Oxford, England studio. Katrina's work and business have been featured across multiple media outlets in Ottawa, as well as publications in Canada and the USA.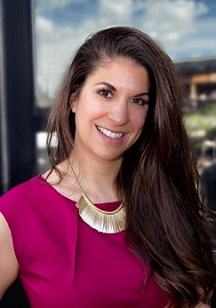 Deirdre Jorssen
Deirdre Jorssen has been passionate about design from a very young age and has always known that interior design was her calling. More specifically residential kitchen and bathroom design. She is a graduate of the Interior Design program at Algonquin College and has worked in the design industry for the past 13 years. Deirdre has a wide range of experience from working in some of Ottawa's top kitchen and bathroom design centres, where she has become one of Ottawa's Award-Winning Kitchen and Bathroom Designers. Her home is with OakWood, where she and her design partner created the Award Winning OakWood Design Centre in their new flagship facility on Taylor Creek Drive in Orleans. Be sure to follow her design journey on Instagram @deirdrejorssen.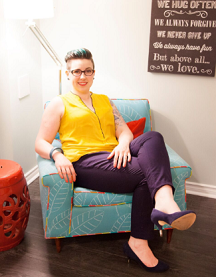 SARAH KIDDER
Sarah Kidder always strives to give her clients truly unique, customized spaces. She is known for her rare ability to work within any design style, and her brave use of colour, pattern, and texture.
With over 13 years' experience in the Ottawa design industry, Sarah has worked on countless residential, small commercial, and corporate projects, giving each one an original look reflective of those living, or working, in the space.
A formally trained decorator, Sarah is a 7-times consecutive winner of the HomeStars "Best Of" Award, an award based on stellar customer service. Most recently, her designs have won 3 NKBA Design Excellence Awards, and she was proud to be a part of the 2017 CHEO Dream Home Design Team.
Working within a team of trusted contractors, tradespeople, and suppliers, Sarah is able to offer her clients exclusive products, personalized service, and most importantly, a low-stress, fun-filled design experience.