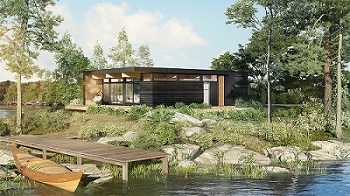 NATUR-EVO: EVOLVING WITH YOU AT EVERY STAGE OF YOUR LIFE!
Bonneville Homes is proud to present Natur-Evo, the latest addition to the popular Natur Series lineup. The creators of this home have spared no effort in optimizing its form and functionality. The superb open-plan design features a central living space, complete with a dining area and kitchen. The show-stopper is an island with bench seating – an original touch that is sure to make their friends green with envy! The ceilings, just shy of 10 feet high, boast beautiful exposed wooden beams extending all the way outside, which only add to the appeal.
Plus, the breathtaking full-length windows make for a seamless transition between indoors and out.


Looking to bring some inspiration into your home this fall? We are excited to have Feng Shui master and practitioner, Maggie Huang of East Wind introduce and lead you into the world of Feng Shui. With winter right around the corner, we often find ourselves spending less time outdoors and more time in the confines of our homes. Maggie will be onsite to provide advice on the best ways to bring energy and life into your household for greater productivity and inner strength. She will be offering daily Feng Shui workshops, as well as 1 on 1 consultations throughout the show. Make sure to visit the Uplifted room to find out how to bring energy into your home and life. Furniture for this feature provided by LD Shoppe.

Fall is here and soon the city will be full of the beautiful crimson colours of the season. A fresh new piece of art may be exactly what you and your home need as we transition into fall and winter. The Ottawa Fall Home Show is proud to present Falling for Ottawa, a collection of local art that will be up for auction and available for bidding throughout the show, with 100% of the proceeds going to Habitat for Humanity Greater Ottawa. What better way to reward yourself than with a statement art piece, all while supporting local artists and families in need!

About Habitat for Humanity Greater Ottawa
With the help of volunteers and Habitat homeowners, Habitat Greater Ottawa builds safe, decent and affordable homes, including single-family and multi-unit houses. Habitat has been building homes in Ottawa since 1993 and has served 76 local families over the last 25 years.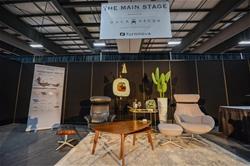 HGTV Canada Main Stage designed by Dala Décor
Looking for tips and inspiration for your next home-related project? From renovation advice, to discovering organization solutions, to learning the newest trends in home décor, the HGTV Canada Main Stage designed by Dala Décor will feature experts from the industry sharing their knowledge and fresh ideas. Presentations will be taking place throughout the four days of the show. For a complete main stage schedule click here.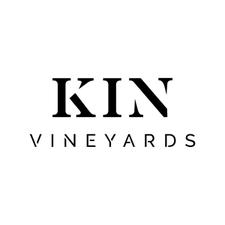 KIN VINEYARDS WINE GARDEN
New to the Ottawa Fall Home Show this season, KIN Vineyards Wine Garden is the perfect place to sit, relax, and take in everything the show has to offer, all well enjoying a truly divine glass of wine. KIN Vineyards is locally owned and operated and pride themselves in winegrowing using sustainable farming practices in the heart of the Ottawa valley. KIN Vineyards will be serving their product Friday, Saturday and Sunday of the show. Make sure to come sample their fabulous local creations.
Bar Hours
Friday, September 27 2pm-9pm
Saturday, September 28 12pm-7pm
Sunday, September 29 12pm-5pm
*Bay may close early depending on traffic.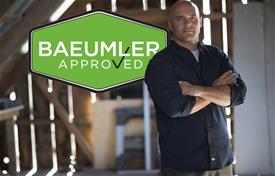 BAEUMLER BOULEVARD
Take a walk down Baeumler Boulevard and get expert advice from local members of the Baeumler Approved Community. Baeumler Approved seeks to help homeowners connect with contractors, trades and home service providers from all across Canada. Members have a verified history of quality work, insurance and worker's compensation. They are also required to make a commitment to honesty, integrity, and quality service by signing a code of conduct.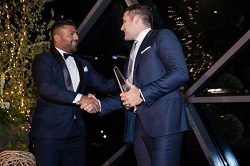 The Housing Design Awards
The Greater Ottawa Home Builders' Association (GOHBA) is the voice of the home building, land development, and professional renovation industry with over 350-member companies. Now in its 36th year, GOHBA's Housing Design Awards Gala celebrates the industry's successes in innovation and quality of design and construction. Chosen by a team of professional judges, the award finalists will be on display at the Ottawa Fall Home Show, where attendees will also get to vote on their choice for the "Ottawa Citizen's People's Choice Award" by visiting the GOHBA Housing Design Awards Booth. Don't miss your chance to see the incredible craftsmanship of GOHBA's talented members and to cast your ballot for the next People's Choice Award winner!