​Thank you to all our show sponsors and partners!

Dala Decor Furniture & Design has quickly become one of Ottawa`s one stop shops for all of your home and businesses interior furniture and decor solutions. Whether it be a one of a kind custom piece from their wood and metal shop or a luxury item from their 3000 square foot gallery of luxurious European made furniture by Furninova and Conform they are sure to have or be able to design and source the special item or items you are looking for. Their in house team of professionals can help you with any space of any size and any budget. Visit their showroom today for a unique low pressure comfortable shopping experience.

Bonneville Homes is committed to designing, building and delivering unique, trend-setting housing concepts using cutting-edge construction techniques. Over and above its corporate mission, Bonneville is passionate about giving back to the community. When you become a Bonneville home owner, you are reaching out to different organizations and encouraging people to adopt a healthy lifestyle through the various sporting events supported by Bonneville Homes.
Floor Coverings International is the premier flooring company serving the Ottawa area. We provide high-quality design and installation services and carry the latest flooring products including hardwood, luxury vinyl, laminate, and carpet. Turn your flooring dreams into reality by booking your free in-home consultation today. We bring thousands of flooring choices in our mobile showroom right to your door.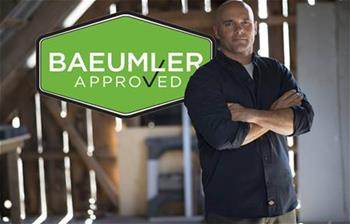 Owned by HGTV's Bryan Baeumler, Baeumler Approved is a free resource that helps homeowner connect with quality contractors, trades and home service providers from all across Canada. We believe that an educated homeowner is more likely to know what to look for, what to ask for, and ultimately, be more likely to hire a reputable company. This benefits the homeowner and also helps the great companies out there get more business.

Baeumler Approved companies have an established history of quality work, vouched for by their previous clients and other companies in the industry. They must also provide Liability Insurance and Worker's Compensation information where required. Members agree to adhere to a strict code of conduct in order to maintain their status.

Baeumler Approved members can win more trust, take advantage of huge exposure, network with other quality companies and save money with Baeumler Approved Partners. To learn more visit bapproved.ca or email approved@baeumler.ca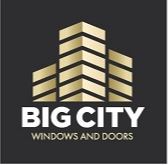 Big City Windows & Doors offers free, no obligation quotations in your home. We offer many styles of Canadian windows & doors that take into account climatic conditions and the increased need for Energy Star insulation qualities.

We strive on customer service.

We give you access to financial packages which work for you.

THANK YOU TO OUR SPONSORS & PARTNERS: